MICROSOFT STORE - 677 5TH AVENUE, 3RD FLOOR
677 5th Ave, New York, NY 10022
Drop-Shipping: Let's learn how we can protect online business with Modalyst!
Welcome back to the eCommerce Forum!
Drop-shipping is a process in which a retailer transfers customer orders to a manufacturer, wholesaler or another retailer instead of keeping an inventory of goods. The store with the goods then ships the items directly to the customer. Many retailers base their profit on the difference between the wholesale and retail price. The wholesaler may also pay the retailer a percentage of the sales in commission.
Drop-shipping can help startups avoid financial pitfalls. Take Karmaloop for example. This eRetailer had over one billion in sales but filed for bankruptcy in 2015 because of costly inventory. Karmaloop's revenue fell to $80 million, and they were in over $100 million in debt. Karmaloop could have avoided their financial conflict if they used drop-shipping instead of owning inventory.
We have amazing speakers for our upcoming eCommerce Meetup. They will teach us how to protect online business with drop-shipping. This event will take place at 6:00 p.m., December 14, 2016 at the Microsoft store is located at 677 5th Ave, New York, NY. Here is a brief overview of what to expect:
Modalyst
Modalyst is a drop-shipping solution for online companies. They enable eRetailers to source and sell goods without the financial risk of buying inventory. Modalyst also has a marketplace of over 650 brands and shopping cart technology platforms. Furthermore, they helped retailers add over 250,000 items to their storefront. Some of these items include:
– images
– descriptions
– pricing
– inventory counts.
Finally, Modalyst plans on becoming the largest inventory distribution platform based on eCommerce and social media in the world.
The Meetup Structure
6:00 p.m. – Doors open for networking
6:45 p.m. – 30 second intros from all our members
7:00 p.m. – Modalyst reps will discuss drop-shipping as well as their experience at Modalyst with a Q&A
7:45 p.m. – Networking (Hara Partners' Mai Erne will also be there for any Netsuite+Magento questions)
8:00 p.m.- Networking after-party to be determined.
You don't want to miss this chance to learn as well as network! Also, free snacks!
We look forward to seeing everyone!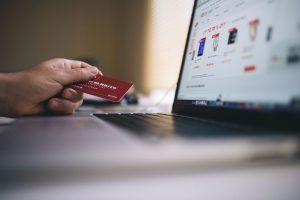 *This event is sponsored by the eCommerce Forum.*
Contact us if you want to get involved with the eCommmerce Forum as Speaker, Sponsor, or Volunteer.