Ironpaper Agency, New York, NY
555 8th ave, 15th floor, New York, NY 10018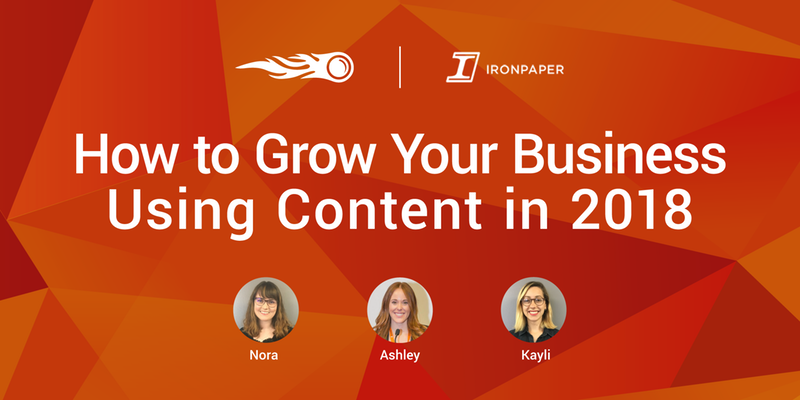 SEMrush and Ironpaper are parterning up to throw you an evening full of content strategy tips to help grow your brand in 2018.
The evening will kick off at 6:30pm and offer the opportunity to mingle with fellow digital marketers over light hors d'oeuvres and drinks. Come hungry, thirsty, and ready to network!
We'll then dive head into a presentation by Ironpaper, teaching you how to balance marketing campaigns for growth. Learn from two growth marketers at Ironpaper on tactics to build balanced campaigns that utilize beautiful, targeted content and scalable promotions to generate leads.
After learning how to balance your marketing campaigns, we'll then look at how you can truly measure the ROI of your content with a presentation by Ashley Ward of SEMrush. Discover what metrics matter most for your content marketing campaigns and how to quantify what works, and what doesn't.
This will be a very inspiring evening filled with lots of tips and tricks that you can't afford to miss.
RSVP today – limited amount of seats available.
https://www.eventbrite.com/e/how-to-grow-your-business-using-content-in-2018-tickets-41507462939