Pennsylvania Convention Center
1101 Arch St, Philadelphia, PA 19107
Digital retail has been undergoing drastic changes recently. An increasing demand for personalized shopping is making tech giants operate more like research labs and less like companies. The following corporations are investing heavily in innovation:
– Google
– Apple
– Facebook
– Amazon
Additionally, they spent over $35 billion in research and development in 2014. That is up from $19.8 billion in 2013. These major companies are also tracking and buying startups. Retailers must keep up with the latest digital retail trends and technologies in order to compete.
The National Retail Federation (NRF) is hosting an upcoming Shop.org Digital Summit conference. This event will teach guests new digital retail ideas and help strengthen the retail community.The Shop.org Digital Summit will start on October 5, 2015 at the Pennsylvania Convention Center. Here is a brief overview of what to expect:
Innovative Presentations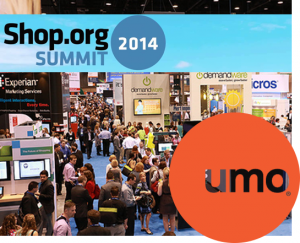 There will be powerful speakers at the Shop.org Digital Summit conference. Presentations will take place during the:
– keynote sessions
– breakout sessions
– big !deas sessions
– boot camp sessions
Guests will  learn how to overcome obstacles in a disruptive tech age. They will also learn how smart phones are transforming in-store and customer experiences. There will be presentations about enhancing customer experience with personalization. Finally, one of the Boot Camp sessions will teach guests how to maximize ROI with attribution reporting.
The Latest Digital Retail Technology
The EXPO Hall will have more than 260 solution providers. These providers will display the latest digital retail products, technologies and services. Retailers can also find marketing or sales business solutions. Finally, the EXPO is free to all retailers.
Networking
The Shop.org Digital Summit will give guests ample time to network. There will be a networking breakfast and lunch. The EXPO hall will also have room for networking. Guests can loosen up with each other before and after cocktails at the Opening and Evening Receptions. Finally, guests will be able to connect during the afternoon roundtables.