315 Madison Avenue
315 Madison Avenue, New York, NY 10017
Introduction to Photoshop: Let's learn how to make digital art from the experts!
Everyone is welcome to our Intro to Photoshop class. It does not matter if you're a digital artist or a finger painter. A quick download of the Photoshop free trial will teach you everything you need to know about photo manipulation. After this class, you won't need to pay a digital artist anything. You'll be able to design new or alter existing images, photos, computer scans and much more by yourself.  With the help of our experts, you'll create an original, digital piece of art.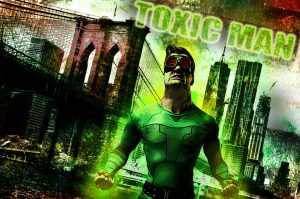 What You'll Learn
In this 2-hour Introduction to Photoshop course, our experts will teach you how to create your very own flyers and adverts. Additionally, you'll learn the basics of layers, brushes, rotations, and text. You will also learn some more advanced techniques. The following are a few of these added bonuses:
– cropping
– adjusting and correcting color
– compositing
– flattening
– masking
– vector-shaping,
– finally, how to work with filters.
It must be remembered, our course is open to anyone and everyone. All you need is a laptop and the trial edition of Photoshop. Futhermore, this course is led by industry experts. They will teach you the ins and outs of Photoshop and have you feeling like a professional when you leave. You'll receive a comprehensive guidebook as well as expert advice and a 2-hour tutorial and training session. Our class will teach you all you need to know to make your own designs in Photoshop.
After our class, you'll be able to create eye-catching flyers all on your own. Moreover, you'll be able to retouch family photos and edit out red-eye, distortion, and discoloration. You'll also be able to restore old photographs to their original luster and design original adverts and banners. The possibilities are endless, and all you need is Photoshop.
Why pay someone else? Sign-up now, and learn to do it yourself!
Instructor: Vinny John Usuriello
A portion of the ticket sales will be donated to Project Reach.
Register for the Class