MICROSOFT STORE - 677 5TH AVENUE, 3RD FLOOR
677 5th Ave, New York, NY 10022
Hello eCommerce Group!
For the first meetup of 2017  we are starting it off with Trustpilot's Jordan Garner.
Jordan Garner, Trustpilot
Jordan Garner is a marketer and customer success leader residing in the New York City area. Jordan has worked in the digital marketing space since 2009, having helped grow small to mid-size agencies and SaaS companies within the space. Having worked as an engineer for several years, she noticed disconnect between the folks that were customer-facing and commercially-focused and those that engineered solutions. Leveraging a close tie to challenges of customers, Jordan is focused on bridging this gap. She has worked with everything from small to enterprise businesses from various industries to maximize success in the digital marketing space, specializing in SEO, SEM, and reputation management. Having found a home with Trustpilot 3 years ago, Jordan started the North American Customer Success org, growing it from 1 to 20 individuals, and is now working with the Marketing team to help define value and thought-leadership in the customer review space.Speaking Experience: Jordan has participated in several conferences, including IRCE 2016, alongside Mike Ward, the President of Thriftbooks.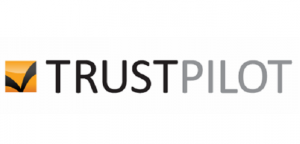 About Trustpilot
Trustpilot is an online, review-driven community and technology platform that builds relationships between consumers and businesses, Trustpilot's aim is to set new global standards in consumer to business dialogue.
Trustpilot enables ecommerce businesses to engage directly with customers, inviting reviews of their online experience and channeling feedback to continuously improve business operations and customer satisfaction.
Trustpilot offers consumers a fair, open and independent portal, where they can access reviews of shopping experiences to help make purchase decisions today. By sharing reviews and interacting with brands directly, consumers are shaping the online shopping standards of tomorrow.
Schedule
Visit us at our website NewYorkeCommerceForum.com for more information!
The Meetup Structure
6:00 – Doors open for Networking
6:45 – 30 second introductions from all our members
7:00 – Speaker will be presenting with a Q&A
7:45 – Missed connections
Contact us if you want to get involved with the eCommmerce Forum as Speaker, Sponsor, or Volunteer.